Like a Rabbit Pursued by Hounds
Inspired by Psalm 56
Holy God, protect me —
for troubles pursue me relentlessly,
like hounds after a hare.
They band together;
they lie in wait;
they follow my footsteps;
they seek my life.
I take shelter in your Shadow,
panting and frightened,
my heart pounding in my ears.
There is nowhere else, Eternal One, for me to go;
there is no one else, Patient Friend, who will understand.
Here all noise and tumult is very far away;
here where all is still and quiet
I can rest and breathe and think.
Here I am safe and secure, free from all distractions.
In Your Presence, I am no longer afraid,
for nothing can harm me.
There are no fearsome future what-ifs
or lingering past regrets,
only the glorious eternal Now.
Though evils may scratch at my doorway,
though they snarl and growl and howl,
when I call to You they will slink harmlessly away —
I am held securely in Your heart.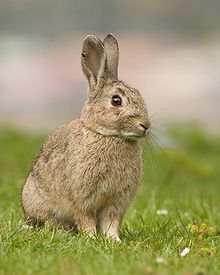 Whatever may come my way,
I will not falter or fail or flee.
I place my trust and stake my life on You.
Your powerful love infuses my soul with courage,
gives my spirit strength,
and makes me jump for joy.