A Few Words About Rev. Deb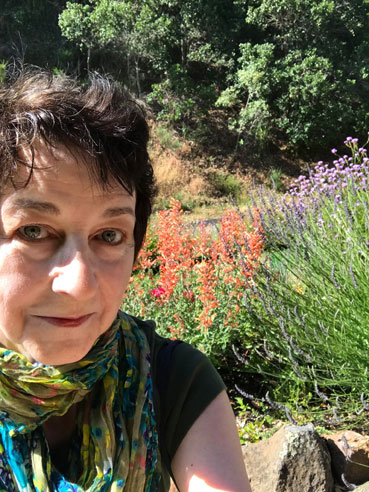 I am a struggling Christian, committed pacifist, near-obsessive recycler, incurable animal lover, inveterate tree-hugger; a nature mystic, a socialized introvert, an advocate for the vulnerable, an opponent of exploiters.
Since 1993 it has been my privilege and joy to be a part of others' walks of faith, courageous questioning, and daring proclamations of the Good News of Jesus Christ. After a sojourn as a deacon and licensed pastor, I was ordained on April 26, 2003. In 2006 I became formally affiliated with the New Methodist Conference.
I have been married forever to John and we are the parents of a wonderful adult son, Thomas (yet, miraculously, I remain 28 years old — if anyone asks!). Our family is completed by our precious, aged pound-puppy, Nellie. We live in beautiful Novato, California, where I practice a ministry in Spiritual Direction and healing arts and serve as pastor of inklings Community.
You can email me at RevDeb @ inklingscommunity.org ((Remove the spaces to use this address without using the link.)
Education & Certifications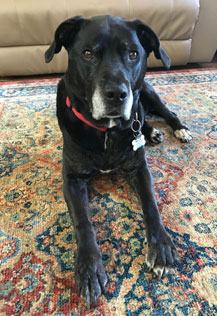 B.S., Business Administration, University of San Francisco,
San Francisco, California
M.S., Psychology: Counseling and Mental Health,
California State University, East Bay, California
M. Div., Graduate Theological Union, Berkeley, California
Graduate, Spiritual Directors' Institute, Mercy Institute of Contemporary Spirituality, Burlingame, California
Clerical Orders under the authority of the New Methodist Conference
Certified Anger Management Facilitator, Anderson & Anderson,
Adult and Adolescent Anger Management
Certified Mediator, California State Dispute Resolution Program
additional training in Civil Harassment and Guardianship Mediations
Certification, Twilight Brigade Hospice
Elder Abuse Awareness Trainer, Institute on Aging, San Francisco, California
Reiki Master Teacher, School of Master Hawayo Takata

Community & Volunteer Work

Volunteer Chaplain for residents of Skilled Nursing and Residential Care Facilities
Volunteer Community Mediator: family, neighbor, and real estate dispute resolution