Our Story So Far
We have discussed the Lord's Prayer as a celebration of the power and glory of God: "hallowed — holy and awe-inspiring is Your Name." At the same Jesus insists upon God's nearness to us and affection for us; like a loving and forgiving father ("The Prodigal Son," in Luke 15:11-20).
This prayer is an affirmation of our Creator's authority over the earth. Our fragile blue-green world is God's kingdom, and we are merely its stewards. In saying these words we renew our commitment to serving the Beloved; to doing what God would have us do.
And bread, that simple yet essential part of our lives — and all of the other simple and essential parts of our lives — comes from Above. All that we have and enjoy is a gift from the Holy One; every meal, each flower and tree, our homes, our health, our families and our friends ... The whole world is a sign of God's generosity and abundant love. The Lord's Prayer teaches us to rejoice and give thanks.
This is great stuff. Is it any wonder that this is our Number One prayer? that we say it every chance we get? It is a celebration, an affirmation of the grace and goodness of our God, a reminder to be thankful. I'm all for it.
What Was That Part About "Forgiveness"?
Now we come to the tricky bit: those words we cannot ignore even when our lips are on Automatic Pilot while our brains are planning where to go for Sunday Brunch. "Forgive us .... as we have forgiven."
Hold on a minute.... What did I just say?
Usually, by the time those words register — when we realize what we've just said; we're already asking to be protected from evil. Nobody would take issue with that request. So "amen" already and that's an end to it.
Yet the phrase lingers: a troubling echo in our hearts and minds. I don't know about you, but it certainly leaves me ... disconcerted, to put it mildly.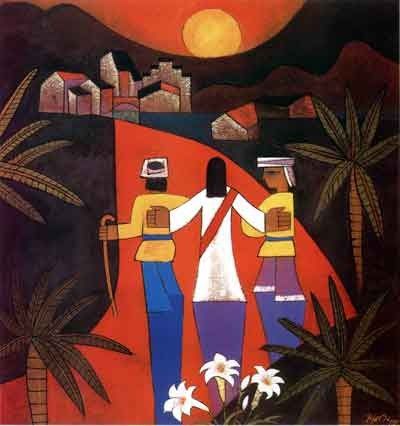 Of course I want to be forgiven. I want God to understand the mistakes I've made, to overlook my limitations, to be merciful and compassionate when I'm angry and tired and self-absorbed. When I'm just plain nasty. I have my reasons, or justifications, excuses — whatever they are. I need God to see things from my point of view.... to see that I stumble and fall, but that I do keep trying ... I need Someone who can see the good beneath the surface.
That's the kind of forgiveness I need. Perhaps it is the kind of forgiveness that you need, too.
That's the kind of forgiveness I believe God gives to us. Like the Prodigal Father, God sees beneath the surface of our sins and sorrows and recognizes us as His children. The Merciful One, compassionate and caring, sees our goodness and holy potential. Forgiven and renewed, we can dare to live up to that sacred calling: to behave as true heirs of the Promise.
That is the good news: right there, in a nutshell. You are forgiven, loved, and free. It's wonderful, isn't it?
A Non-Negotiable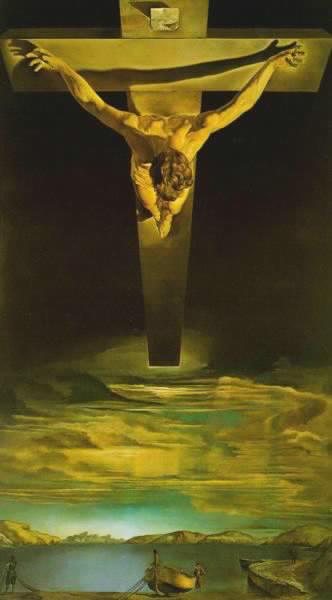 And then Jesus has to go and connect this forgiveness to our forgiveness of others. Darn.
But wait a minute. We already know that we have been forgiven. If we start with that holy Truth, then we aren't negotiating with God for forgiveness — we are asking to be given a compassionate nature. We are asking for the grace to forgive as we have been forgiven. (Luke 7:41-43)
We forgive because we know what it feels like to need forgiveness, to need to be understood, to need Someone to see things from our point of view. We forgive because we are Christ-followers: people who are striving to be as loving, merciful, and compassionate as our Lord was.
Forgiveness is Healing
We forgive because we want to do as Jesus did: we want to bring healing and hope and joy to the world.
And therein lies a holy miracle at the heart of this prayer. Forgiveness heals. It is a balm to the one who is forgiven and to the one who forgives. When we forgive others, we ourselves are healed.
We cannot change what has gone before. But we do not have to be bound to it. Our forgiveness of others releases us — we are no longer "tied" to our resentment, our anger, to whatever history or pattern they represent.
Forgiveness is not permission: it does not affix a stamp of approval on what occurred, it does not overlook the hurts or ignore the harm that was done. Forgiveness is a holy, freeing act of mercy. When we are forgiven — and when we forgive — we declare, "I will no longer allow my past to control my present life." To forgive is to embrace the holy opportunity that Christ revealed: it is to be born anew.
May we all receive the grace to forgive as we have been forgiven.
This Week's Suggested Spiritual Exercise:
Where is there a need for forgiveness in your life?